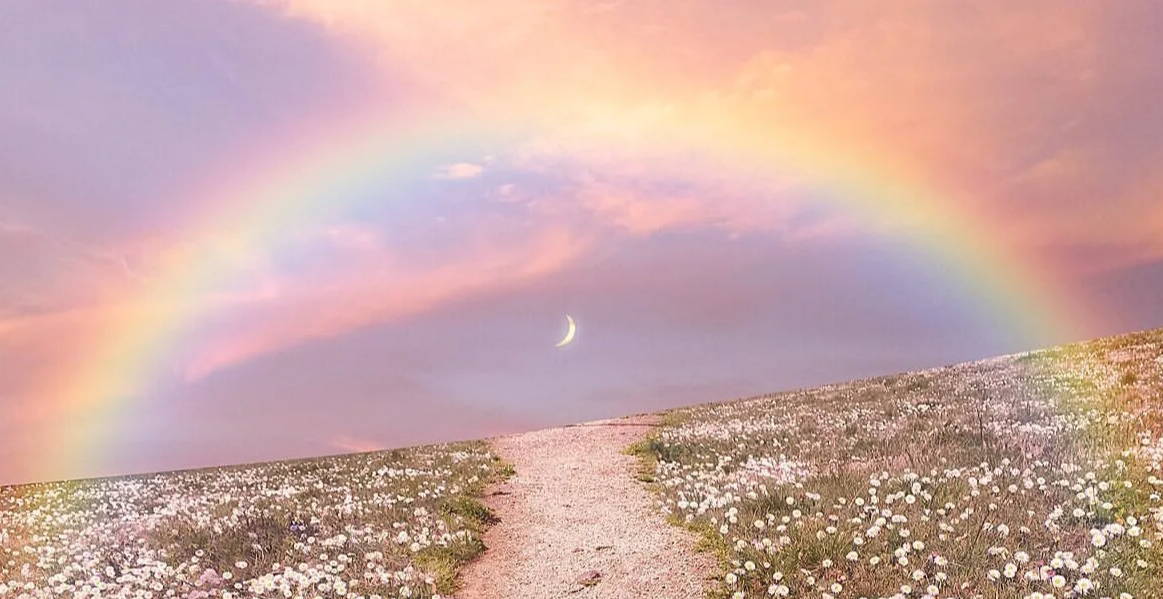 ---
With 7 kids between the two of us, the struggle to apply (and reapply) sunscreen is very real.
We are Sarah Wilkie and Kerri Faber. The challenge to find a safe and effective sun protection is also very real. Most store-bought products either contain harmful chemicals or are heavy on the skin. We set out to create and ingredient-conscious SPF formula that our kids would actually want to put on. The result is an innovative, sustainable mineral-based sunscreen that feels good on the skin, is good for your health and good for the planet.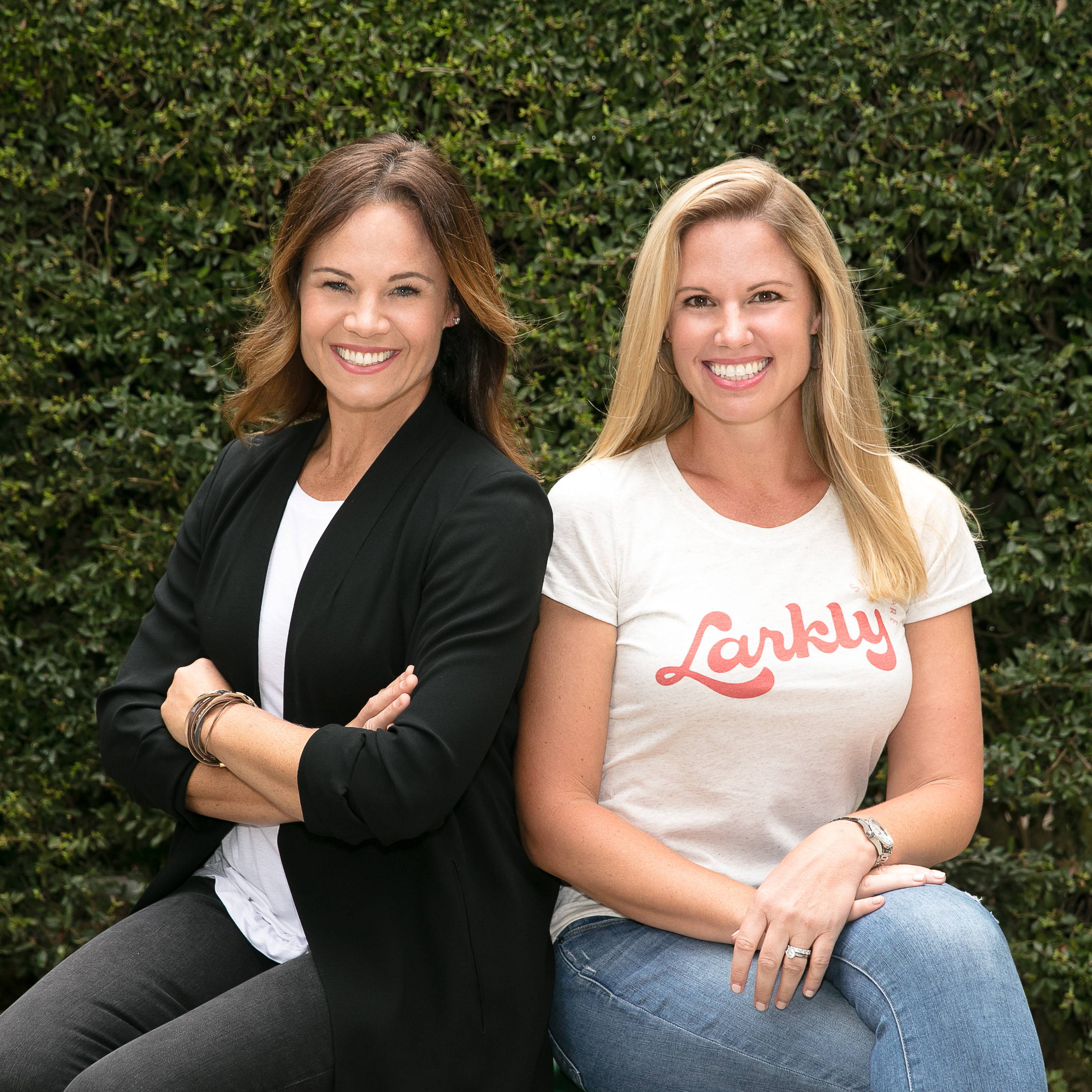 Life is messy. We get it!
But now, your sunscreen doesn't have to be.
Life is messy. We get it!
But now, your sunscreen doesn't have to be.
Life is messy. We get it!
But now, your sunscreen doesn't have to be.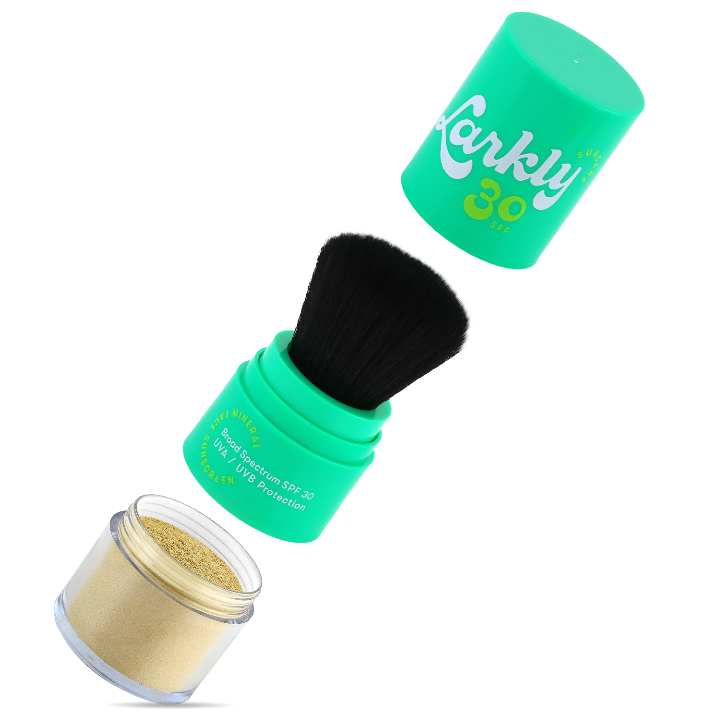 Our self-dispensing brush makes putting on sunscreen fun.
Instead of struggling with hard-to-absorb lotions and fighting with squirmy kids, our natural mineral powder goes directly on the skin with no mess, irritation or tears. The extra soft, large brush feels incredible on the skin, and you're never left with that sticky feeling from other traditional sunscreens. It's fast, safe, and most importantly, it's effective.
Frequently Asked Questions
Frequently Asked Questions
What are the ingredients in Larkly Suncare?
Larkly contains the following ingredients:
Ingredients: Titanium Dioxide - 21% Sunscreen, Zinc Oxide -15% Sunscreen, Alpha-Tocopherol, Caprylic/Capric Triglyceride, Capryloyl Glycerin, Ceramide I, Ceramide II, Ceramide III, Ethylhexylglycerin, Fumed Silica, Glycyrrhiza Glabra, Green Tea Leaf, Iron Oxide Black, Iron Oxide Red, Iron Oxide Yellow, Kaolin, Magnesium Hydroxide, Maranta Arundinacea Root, Mica, Glyceryl Caprylate, Glycerin, Caprylhydroxamic Acid, Resveratrol, Sebacic Acid Copolymer, Tapioca starch
Read more about the Larkly Suncare powder sunscreen formula here.
Since Larkly Suncare contains botanical ingredients, what are their benefits?
Green tea & licorice root extracts are potent antioxidants and skin-soothing ingredients providing many benefits for the skin, including anti-aging properties. Applied topically, resveratrol helps protect skin's surface, interrupts and helps rebuff negative environmental influences, and brightens a tired-looking complexion. It also has significant skin-calming properties that may help minimize the look of redness. Together, these botanicals work to enrich, soothe and replenish your exposed skin.
Is Larkly Suncare free of parabens, PABA or phthalates?
We are adamant that anything applied directly to the skin should be natural. That's why Larkly Suncare does not contain any parabens, PABA or phthalates.
Are Larkly Suncare products FDA approved?
We take pride in making what we consider to be the simplest, safest, and most effective sun protection. Only physical sunscreens with the active ingredients zinc oxide and titanium dioxide are recognized as safe right now by the FDA.
Has Larkly Suncare been tested on animals?
Absolutely not! Larkly is a cruelty-free company. We do not test our products on animals.
Is Larkly Suncare suitable for vegans?
Yes! Larkly is vegan-friendly. Our brush is made of synthetic hairs and the mineral powder contains no animal by-products.
Will Larkly Suncare show on my skin once applied?
These hypoallergenic, non pore clogging natural minerals are translucent and since it sits on top of the skin's surface, there is no risk of smudging, running or greasy residue.
Can Larkly Suncare be used on all skin tones?
Yes! Larkly is completely translucent once applied. There is no coloration, no risk of smudging, running, and best of all, no greasy residue.
Is Larkly Suncare waterproof?
Larkly is both water and sweat resistant. We recommend reapplying after 30-40 minutes of swimming or sweating Enjoy some fun in the sun!
How often do I need to reapply Larkly Suncare?
It is all about reapplication! Larkly should be reapplied after 30-40 minutes of swimming or sweating, immediately after towel drying, or at least every 2 hours.
Is Larkly Suncare safe for children?
Larkly can safely be applied to children 6 months of age and older. Survey results have shown that the quick brush application makes it easier to use on kids than many leading lotions, sprays or sticks. For children under 6 months, please check with your doctor or dermatologist.
How do I apply Larkly Suncare?
Larkly is housed in a self-dispensing brush. The powder flows through the brush and out the head of the brush. When you receive the brush it will be in the "close" position.
Remove the top cap and slide the plastic sleeve all the way down to uncover the brush head.

Now the brush is in the "open" position and the powder should flow through the brush to the brush head.

Hold the brush in your hand and tap on the top of your hand or wrist until you see the minerals in the brush head.

Apply liberally to face, ears, neck, chest and hands.

Pull the plastic sleeve back up to the "close" position and replace cover when not in use.
Read more about how to apply Larkly Suncare here.
How long should the original mineral cartridge last?
The minerals in your Larkly Suncare brush should last approximately 2-3 months with average use. If you are reapplying generously due to outdoor activity, you may use the product more quickly.
The Larkly Sunacre brush head may be cleaned with a brush cleaner, soap or shampoo. Clean with brush cleaner by spraying each side of brush with makeup brush cleaner (2-4 sprays). Gently tissue off residue and let air dry.
To clean with soap or shampoo remove powder cartridge by hold the top of the brush with one hand and the bottom of the brush with the other. Twist the bottom cartridge to the left until it unscrews. Attach the lid to the bottom cartridge and set it aside. Hold brush sideways under running water. Keeping the brush horizontal, apply a small amount of shampoo or gentle soap onto the brush and rub with your fingers. Rinse horizontally under running water. Squeeze the brush to remove excess water. Allow to dry.
Once thoroughly dry, screw bottom powder cartridge back on.
Can I use Larkly Suncare on my body?
While Larkly Suncare was designed to provide quick and easy sun protection for the face, neck, arms and hands, it can be used on all body parts that are exposed to the sun or that require fast and easy sun protection.
Is it safe around my eyes?
Yes! Larkly Suncare is all-natural and safe around the eyes. Thanks to our gentle brush applicator, it is simple to apply liberally to all of those hard to reach areas around the face and ears—even on those little ones that can't stand still.
Where else can I find your products? Do you sell on Amazon?
Larkly Suncare is available here at larklysuncare.com and Nordstrom.com and these select Nordstrom locations; Downtown Seattle, Bellevue Store, South Coast Plaza (Costa Mesa, CA), Michigan Ave (Chicago, IL), Domain Northside (Austin, TX), NorthPark (Dallas, TX), Nordstrom NTC (New York, NY). Amazon availability is scheduled for late 2020. Please stay tuned!
Mom Tested,
Kid Approved.
Mom Tested,
Kid Approved.